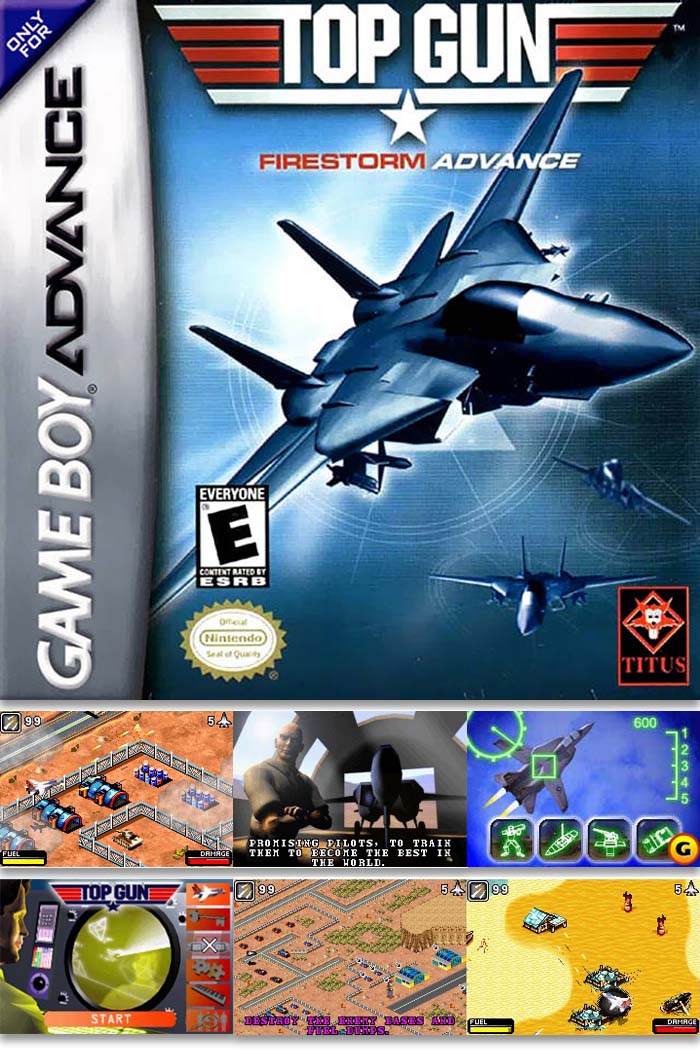 TOP GUN FIRESTORM – GAME BOY ADVANCE
Top Gun Firestorm for GBA was developed by Fluid Studios Limited.  It was an 8-way scroller game in which you had to complete a series of missions.  At least, that's what I remember – it was a long time ago now!
I worked on the graphics for this product with fellow artist Darren Hebden.  I had created all the graphics for the Game Boy Color version, so our job was to enhance the visuals for the Game Boy Advance.
Darren enhanced the environment graphics,while I replaced all the surround artwork and game sprites.  The original sprites were very simplistic (GBC only had 4 colours!) so I essentially recreated the various sprites using textured 3D models, rendered at different angles.
The product was designed and programmed by Nigel Speight, someone I have worked with many times over the years.