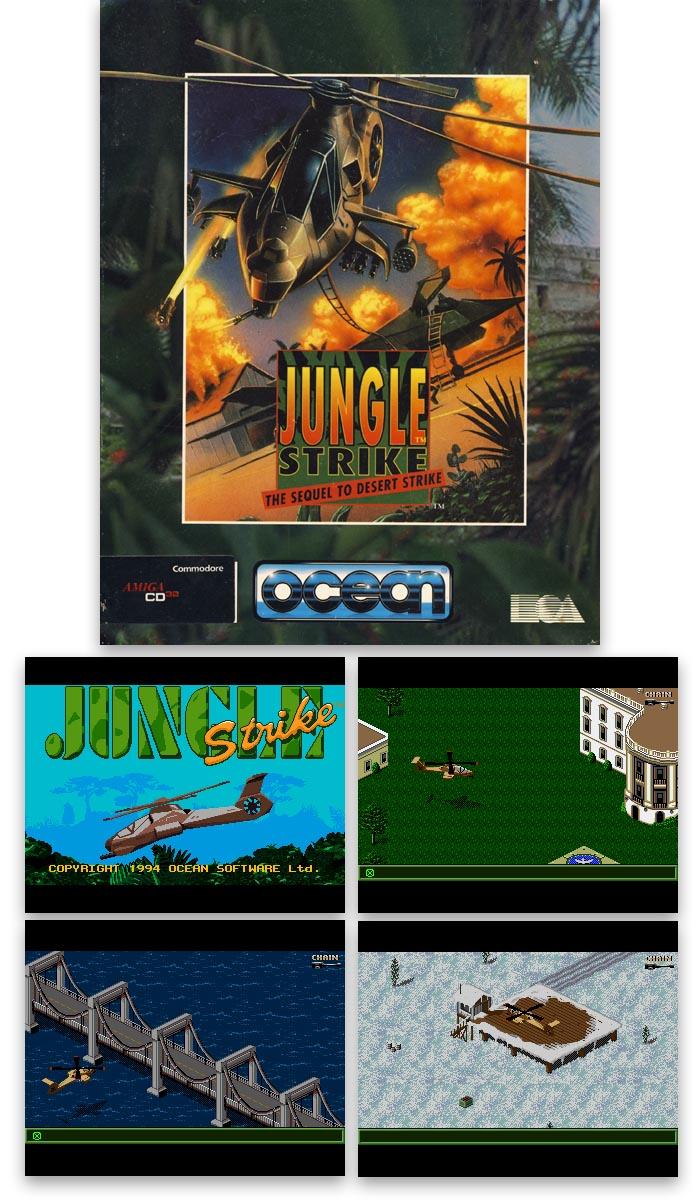 Jungle Strike | Amiga
Jungle Strike for the Amiga was developed by myself and programmer Stuart Johnson.  We worked as an independent team, directly for Ocean Software.
The game itself was a conversion from the MegaDrive console.  I remember the game looked fairly straightforward when we did some preliminary research on the product.  However, once we received the assets we found the game to be truly immense – and graphically cryptic to say the least 🙂  From what I remember, much of the original MegaDrive graphical data was stored in large chunks – rather like layered sprites.  Our Amiga engine required that the game maps be stored as tiles, with the usual Amiga palette restrictions.  Stuart wrote a lot of tools for converting the data, and created a fantastic editor for putting the maps together.
Converting the map graphics was a long winded process that didn't really leave me much time for enhancements.  I remember some of the original MegaDrive art was quite grainy in places, it would have been nice to redraw some parts such as the forest areas.  We did add in some additional surround content (which was quite sparse on the original version) and we created a nice front-end for the game.  On release, the game received some excellent reviews.