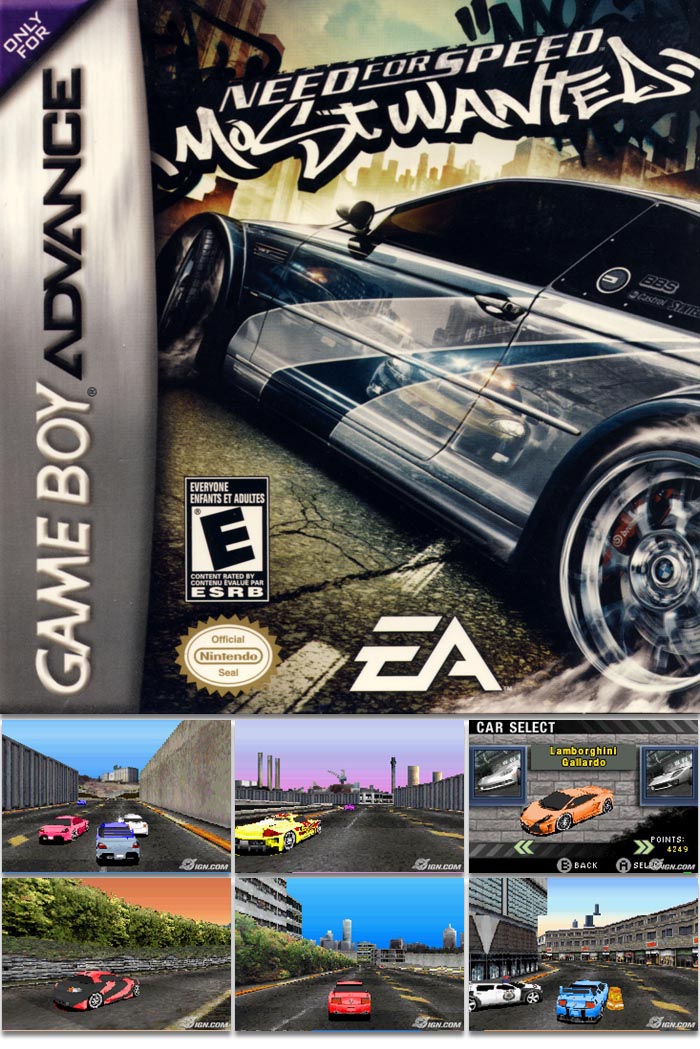 Need for Speed Most Wanted was the fourth outing for our proprietary Game Boy Advance 3D engine.  I oversaw art development on this product, working alongside a team of three artists.  By now we had streamlined the approach for art development (see  Underground 2 GBA) and there were no real surprises during production.
At this point in time (2005) this was pretty much the end of the road for the Nintendo GBA.  It had been superseded by the more powerful Nintendo DS unit – with dedicated 3D capabilities.
Even so, Most Wanted GBA was reviewed positively and actually garnered better reviews than Most Wanted on the DS, which was handled by another developer.
Need for Speed Most Wanted GBA
Client →
Pocketeers Limited | Electronic Arts