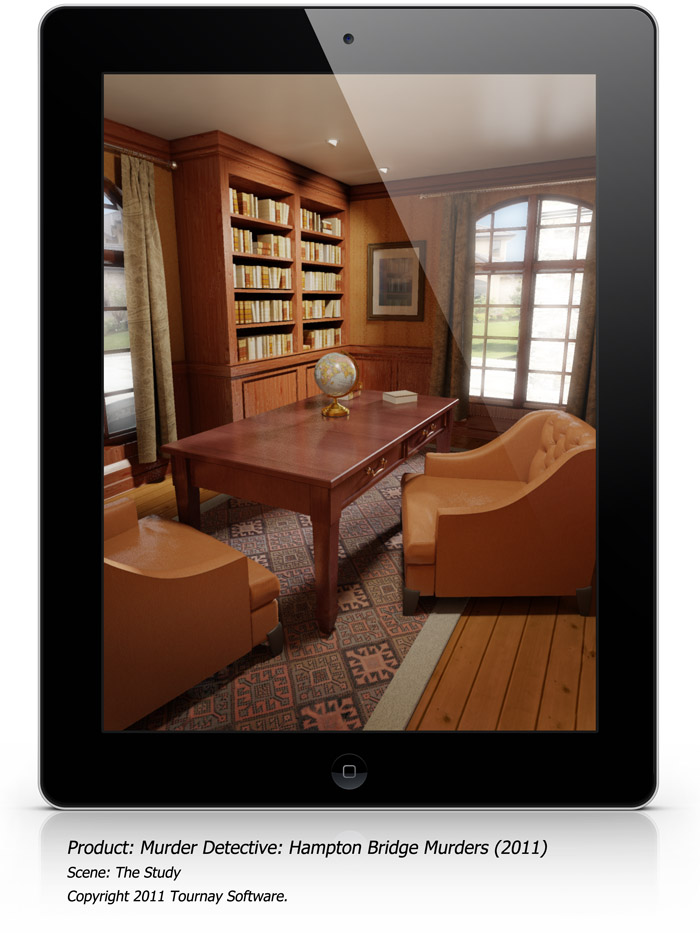 The Study was one of a series of backgrounds created for a mobile adventure game called Murder Detective: Hampton River Murders.  It is a composite scene rendered in Mental Ray.
I quite like the lighting in this image, although I remember that it took some time to get it balanced.  I also added a bit of glare to the light coming through the windows to give the impression of stark daylight.
An enhanced version of this scene is used in the sequel to Murder Detective.  In my new renders, I always incorporate some kind of atmospheric layer (be it a light beam from a window or simple fog).  Although very subtle and sometimes barely detectable, it does give a greater sense of realism.  But I was happy with the end result on this scene, it worked okay in the game.
The Study
Categories →
iOS | Android Games
Client →
Tournay Software