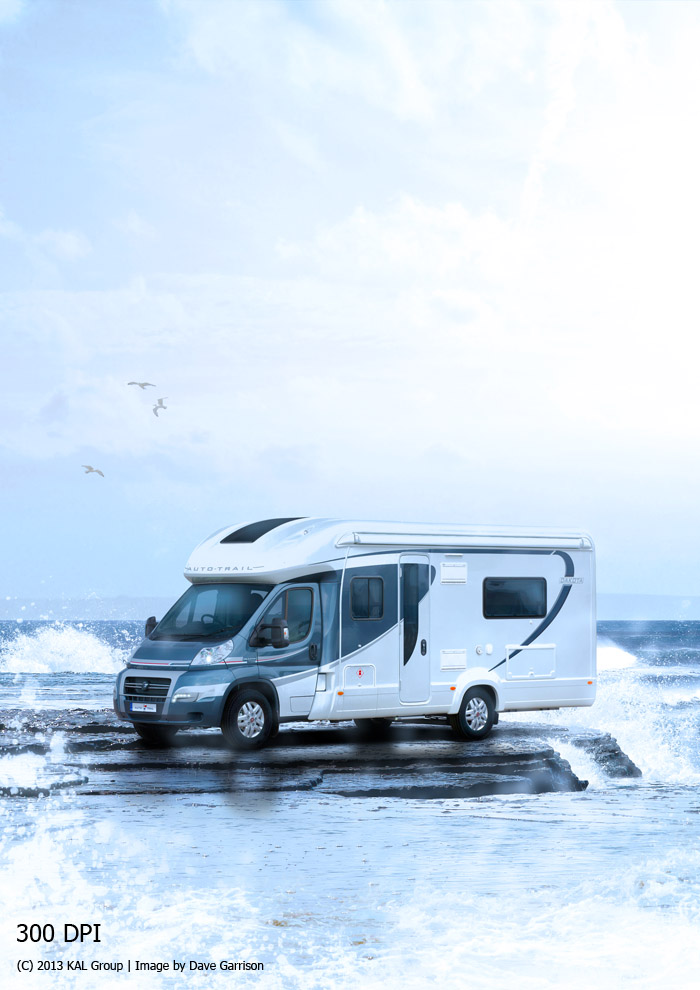 Motorhome in Surf
I produced this image for the good folk at KAL Group.  I was given a very detailed brief, to create a scene with a lot of surf and waves.  It took a while to get this particular scene right, as KAL were trying to acheive a very specific look.
In the end, the scene was quite a complex composite with elements taken from a broad range of sources.  The idea was to have the vehicle sat on a rocky outcrop with waves crashing all around it.
In the first draft of this scene, the foreground splashes were quite vivid and probably obscured the vehicle a bit too much.  In the end, I softened the waves give them an out-of-focus effect.  I've discovered this is actually quite a useful trick if you're struggling to get definition into the foreground of your image.  Adding some imagery up close to the camera then knocking it out of focus can add a lot of depth and atmosphere to your image.