House Blog #1 | CAT6 Network & Updates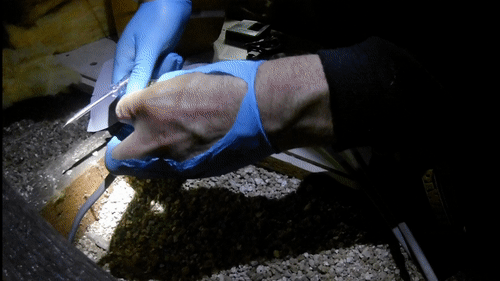 Hi folks, there is no update on my game project in this blog entry. Instead, I've been diverted over to working on our new house. We moved in around 12 weeks ago and have been getting used to both it and our new surroundings. It takes a surprising amount of time to settle into a new home. You probably only really get the full measure of a property once you've been in a year or so – with the house exhibiting different characteristics through the seasons. We moved in when the weather was still quite warm, so any issues with damp / water leaks are now starting to show. So far it's been okay.
The house is a mix of 1940s, 1990s and 2000s builds. The old, original part of the house doesn't have cavity walls – which is not uncommon for houses of this period. The new parts of the house do have cavity walls, but those areas have quirks of their own. The most annoying being, there is no access to the roof space above that part of the house. For all I know, someone could be living in there. So in the near future, I'm going to have to smash my way through a ceiling to take a look. Hopefully, I won't run into Pennywise the Clown while I'm up there…
I'm glad (and a bit relieved) to say that there have been no major surprises regarding the structure of the house. I opted to do the survey myself when we bought this place and I'm glad I did. The faults we do have wouldn't have been picked up by a surveyor. So that's £600 saved that can actually go towards fixing things. The only major issue we have relates to the water mains – which is something we're currently investigating. I measured the mains pressure here at over 80psi, so I'm surprised the taps haven't blown off the basins! That's definitely on the high side.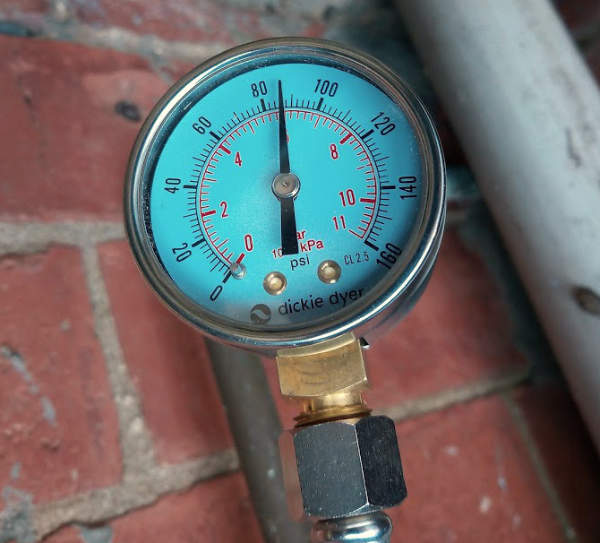 The absence of a wall cavity in the old part of the house hasn't really presented any problems, other than giving rise to some cold spots around the property. If air isn't allowed to circulate in these areas, you end up with mould. So, we've had to shuffle the wardrobes around a bit! This is not something you can predict really. But it's something you have to be mindful of when buying an older property. Luckily, there's a fair bit you can do to remedy these issues, so I'm not too fussed.
At the moment I'm trying to focus on making the house a bit more livable and installing some new tech. High up on the priority list is the installation of a CAT6 network. The ancient grey telecoms cable, with its numerous junction boxes, has now been fully removed and we're running off a clean box and cable. We're getting 30 Mbp/s despite being over a mile from the exchange. That will sound laughable to our friends in Europe and the US, but that's actually not too bad for an outlying village in the UK! 🙂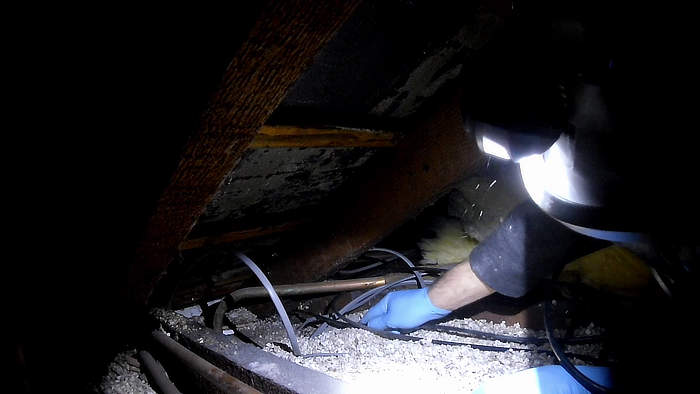 I need to distribute this fibre connection right the way over to the other side of the house where my son works. Right now he has a jerry-rigged connection, a series of TP-LINK repeaters and patch cables. Which are actually doing a pretty good job all things considered. But, there is no substitute for a proper hardwired network 🙂 WiFi signals are affected badly by microwave ovens. So, if the Mrs decides to nuke a Ginsters when my son is on a Zoom call, bad things happen….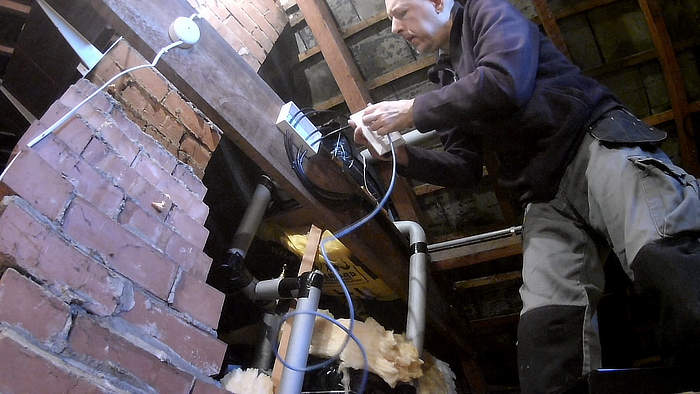 The other reason for having a decent network is I have a camera system to install. I bought a DVR with 2TB of storage and 4 x 8 MP cameras. To be honest, the setup I have designed is a bit… complicated 🙂 I actually think I should simplify things. Again, having access to the roof void over the other side of the property will help. I also need to run a network cable for the TV.
The only other aspect of the property that needs immediate attention is the electrical system. I was expecting to have to rewire the house (or rather, have it rewired) but it's actually not too bad. I've been replacing faulty sockets and bringing them up to spec, adding in any missing earth grounding and sheathing etc.
The first ceiling light that I replaced had the polarity reversed, which wasn't a good sign! I'm surprised the LED bulb that I put in there worked (being a diode). That's all replaced now. But aside from some bizarre cable routing, there's been nothing dangerous. There's just a lot of spaghetti wiring that needs simplifying.
By contrast, our previous 1930s house had live wires cut off and stuffed into cupboards! There was a live 30 Amp cooker cable stuffed down the back of a kitchen unit with a bit of electricians tape wrapped around the end. Not good. We had that house completely rewired!
COVID-19
I hope anyone reading this has managed to avoid the dreaded 'Rona and managed to keep themselves and their families safe. I usually derive my income from a mix of photography work and game development work. However, like a lot of people, I've been finding that contract work is a bit thin on the ground (to say the least).
But I know there are people out there who have been affected far worse than me. If you or your family have been hit by the virus, I wish you and yours a speedy recovery.
Let's hope things start to improve in the coming months and we can start getting back to some kind of normality.
Thanks for dropping by.