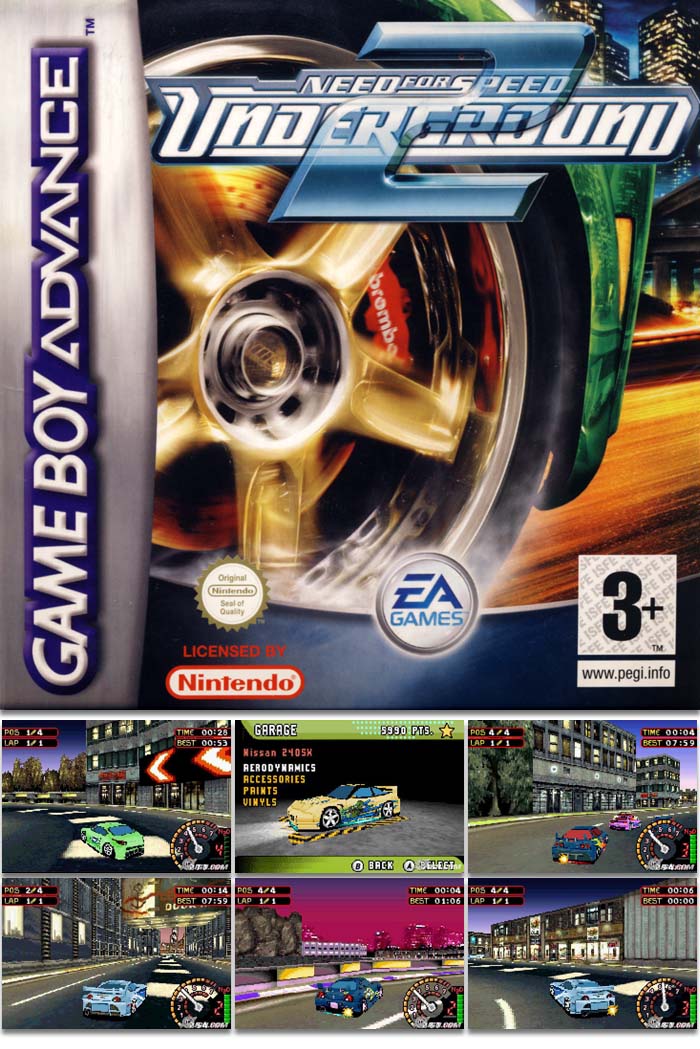 This was the third outing for our proprietary 3D engine for Game Boy advance.  And on a personal note, I think this was probably the best of the bunch visually.  I oversaw production of the game artwork, basing the graphics on work-in-progress PS2 imagery provided by Electronic Arts.  The Game Boy Advance wasn't designed for 3D gaming, so the project was an impressive technical achievement by the coders involved.
Having already produced the art for couple of these games previously, I was able to streamline production by implementing a detailed art template system.  These templates gave our artists an extremely precise guide to work to.  The template art could also be processed and used by our track mapping team, prior to receiving final artwork.  It meant that both mapping and texturing (a process handled by different people) could be done in parallel.  The mapping team did not have to wait for textures.
The templates also ensured that texture scale and vertical / horizontal repetition were also predefined.  This ensured that pixel sizes were consistent throughout the game, and elements such as building floors matched up.  Above all, the template system gave our artists a quantifiable amount of art to create.  They were able to really focus their efforts and produced some really nice work.
The producer on this game was a guy called Mat Tomporowski.  To me, he stood out as being on the best producers we have worked with on the NFS series – and I think his design work and attention to detail helped the game receive a respectable Metacritic score of 72, with a user score of 7.8.
Need for Speed Underground 2 GBA
Client →
Pocketeers Ltd | Electronic Arts Inc.