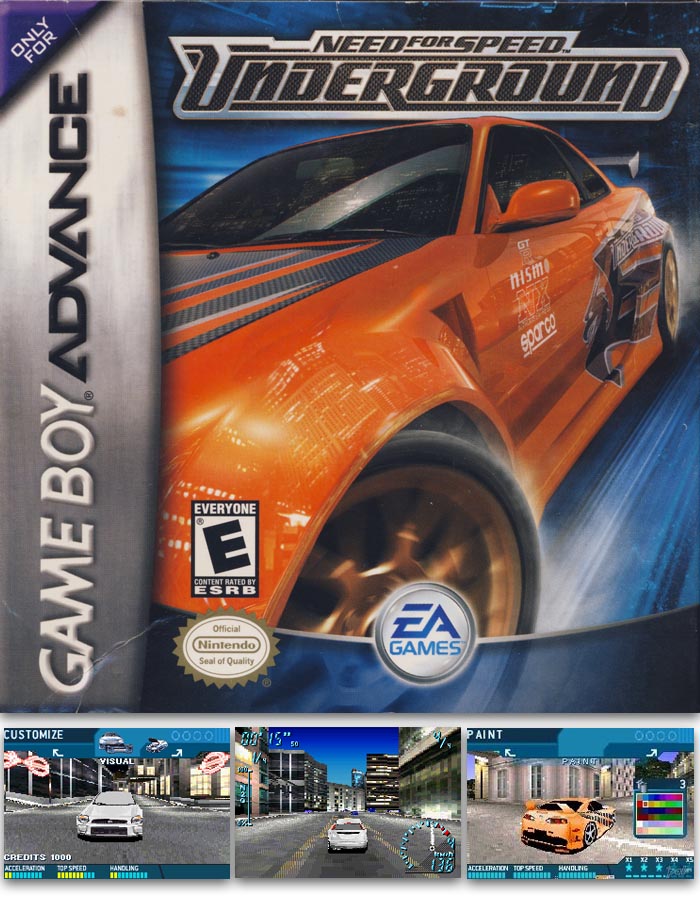 Need for Speed Underground | Game Boy Advance
NFS Underground for Game Boy Advance was developed by Pocketeers Limited.  I handled art development, while my business partner Matthew Hopwood worked on the code.  The Game Boy Advance was not designed for 3D, so fitting a fast display engine in, along with decent physics and fully sampled music was quite a technical achievement by the coders involved.
The development schedule for Underground GBA was tight, as a lot of PS2 game content needed to be processed and implemented within a very short space of time.  For this particular game, we implemented hundreds of vehicle patches to enable the player to customise their cars both with parts and vinyls.  The game maps were created by myself and Mat using our proprietary editor.  The end result was a game that had lots of features, but as always in development it would have been good to have a little extra time to add some polish to the end product.