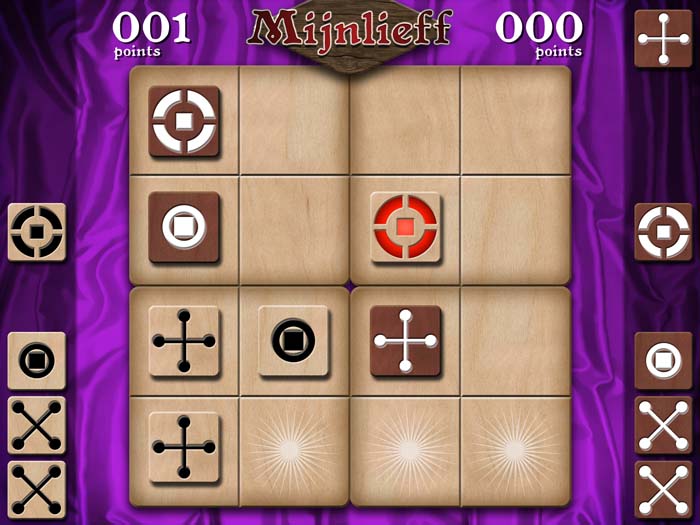 MIJNLIEFF PROTOTYPE GRAPHICS
A few months ago, we were contacted by Hopwood Games, a Birmingham-based manufacturer of  traditional board games.  The owner of the company, Andy Hopwood, wanted us to take a look at one of his most popular products – "Mijnlieff" (pronounced Mine Leaf).  His design was the winner of the Best Abstract Game Award at the 2010 UK Games Expo.  And, many people who have played the board game have suggested that it would make a great app.
Andy sent me a game set (below) and I reproduced a digital version of the game contents at iPad3 retina resolution.
Mijnlieff is a turn-based game, where the aim the game is to pre-empt your opponents moves.  Andy describes it as being like 'naughts and crosses on steroids' – which is very good description.
Sadly Pocketeers project commitments meant that we weren't able to code the game.  However, I do think the product would make an excellent digital version and Andy has received a lot of interest from companies wishing to take it forward.
With regards to the prototype artwork on this page, I wanted very much to convey the traditional feel of the original product and sourced texture from the pieces where possible.  I don't think Andy was too sure about the purple background though – it may have been a bit too 'Paul Daniels' for him :).  That would have been one of the first things to change for the final product!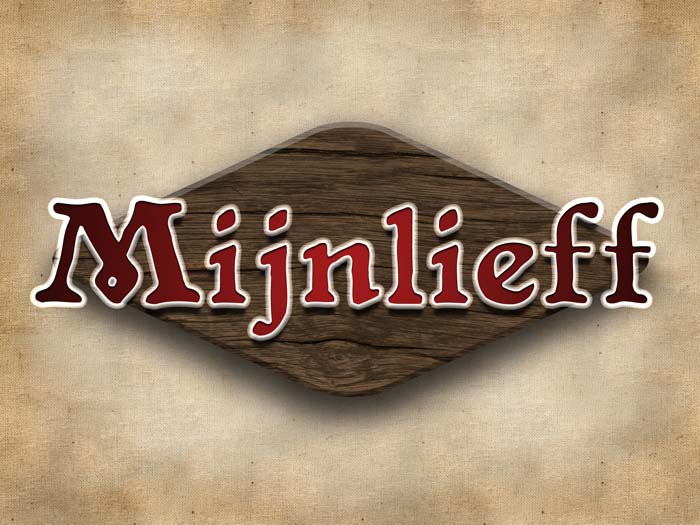 If you're an iOS/Android programmer and you would like to get involved in the above project, please get in touch with me using the contact form at the top of the page.  I can provide you with all the iOS art necessary to get the game up and running.  Alternatively, if you're a developer and are interested in helping Andy develop and market his product from scratch, you can contact him directly at enquiries@hopwoodgames.co.uk.
Mijnlieff Prototype
Categories →
iOS | Android Games